4x ARM Cortex-A17™ + 4x Cortex-A7™ CPUs

ASP (average selling price) 30 USD

ARMv7 big.LITTLE™ architecture

28 nm manufactured, 32Bit

architecture

HKMG

high-κ dielectric metal gate

next gen manufactured mode

A17

> 2MB L2 cache and A7 > 512KB L2 cache

32 KB L1

I-cahe and 32 KB L1 D-c

ache

NEON multimedia processing engine with SIMDv2 / VPPv4 ISA support

MT6595T

4x A17 = 2.5 GHz
4x A7 = 2.0 GHz
AnTuTu 5 = 62.000 ?

(

1080p )

MT6595

4x A17 = 2.2 GHz
4x A7 = 1.7 GHz
AnTuTu 5 = 52.000 ! ( 1080p )

MT6595M

4x A17 = 2.0 GHz
4x A7 = 1.5 GHz
AnTuTu 5 = 46.000 ! ( 1080p )

Buy ONLY MT6595 That scores those above !
Lower score means that MT6595 has been Crippled many % !
The MT6595 first rev are based on A15 and NOT A17
Again if the SCORE is NOT MATCHED as ABOVE THEN DO NOT BUY that device as it is NOT GENUINE!

GPU:

PowerVR™ Rogue Series 6200 MP2

2 Cores / 2 Clusters

Freq:

750 mhz for MT6595T
600 mhz

for MT6595

450 mhz for MT6595M

DirectX10.0 + EGL 3.1 + OpenGL 3.2 + OpenVG 1.1

OpenCL 1.2

NOTE:

in order for OpenCL to work must have these libs

liboclcompiler.so,

libPVROCL.so

and

OpenCL.so

since OpenCL on Android is NOT Official, then it wont work, so expect the files above to be missing......

Renderscript + Filterscript

Texture compression:

28 nm
128 Bit bus width

32 Simd lane

GFLOPS:

Fillrate:

2.4 G/s Pixels
2.4 G/s Texels

GPU 6200 is a Very WEAK GPU !
expect more powerful GPU on 2015 with MALI-T760 !

Multimedia:

H.265 / HEVC Ultra HD (4K2K)

video encode & decode at 30 fps

4K = 3840 x 2160 >

2160p

2K = 2560 x 1440 > 1440p

low-power hardware support

H.264 & VP9

Ultra HD

video encode & decode at 60 fps

20MP camera capability

3D Video Format Cameras Recording (Optional)

video record in 3D with two cameras

WQXGA (2560 x 1600)

High-Definition

display controller

FM Radio with RDS

TV/OUT via MHL 2.0 with 7.1 channel (audio) for MHL output

120Hz mobile display with Response Time Enhancement Technology

build with *made in* JAPAN TEAM help

480fps 1080p Full HD Super-Slow Motion video feature

electronic image/video stabilization

auto sensor defect pixel correction

HW JPEG encoder: Baseline encoding with 300M pixel/sec

With MT6595 the Videos will be recorded in standard H.265 (HEVC)

Intel Broadwell don't support this in HW run only in Hybrid mode

For now H.265 (HEVC) is NOT so supported as it will take some more time for it to HW & SW apps to appear

VIDEO:

Decoder:

H.265 (

HEVC) 4k2k @ 30fps

H.264

Baseline/

Main/High profile 4k2k @ 30fps/40MBps

VC-1 1080p @ 60fps/20MBps

VP9 1080p @ 30fps (SW)

VP8 1080p @ 60fps/6MBps

H.263

Sorenson 1080p @ 60fps/40MBps

MPEG-4 SP/ASP 1080p @ 60fps/40MBps

DIVX4/DIVX5/DIVX6/DIVX HD/XVID

1080p@60fps/40MBps

Encoder:

H.265 (HEVC) Main profile 4k2k @ 30fps
H.264 High profile 1080p @ 60fps
MPEG-4 Simple profile 1080p @ 30fps (SW)
H.263 1080p @ 30fps (SW)

Audio:

24-bit 192 kHz Hi-Fi HQ audio codec

110dB SNR

head phone

(DAC)

digital-to-analogue converter

audio post-processing tech:

BesLoudness (MB-DRC)
BesSurround

Android built-in post processing

Audio encode: AMR-NB, AMR-WB, AAC, OGG, ADPCM

Audio decode: WAV, MP3, MP2, AAC, AMR-NB, AMR-WB, MIDI, Vorbis, APE, AAC-plus v1/v2, FLAC, WMA, ADPCM

4-band IIR compensation filter to enhance loudspeaker responses

Interfaces: I2S, PCM

Voice wakeup

polyphonic ringtones

Connectivity:

USB 3.0 Super Speed

USB 2.0 (high speed dual mode supporting)

eMMC 5.0 up to 400MB/s (Read/Write Internal Storage)

OTG (USB on the go)

NFC

4 UARTs for external devices and debugging interfaces

SPI master for external devices

I2S master output and master/slave input for connection with optional external hi-end audio codec

GPIOs

4 sets of memory card controller supporting

SD/SDHC/MS/MSPRO/MMC and SDIO2.0/3.0 protocols

RAM:

Up to 4GB Dual Channel LP-DDR3 Memory at 1866MHz

32-bit dual-channel, 14.9 GB/sec

self-refresh/partial self-refresh mode

low-power operation

supports dual rank memory device

programmable slew rate for memory controller's IO pads

advanced bandwidth arbitration control

MODEM:

ARM Cortex-R4 800 MHz processor , DSP, and 2G and 3G coprocessors

64KB I-cache, 64KB D-cache

512KB TCM (tightly-copled memory)

Coresonic DSP for running LTE modem tasks, with maximum 300MHz

FD216 DSP for running modem/voice tasks, with maximum 250MHz

High-performance AXI and AHB bus

General DMA engine and dedicated DMA channels for peripheral data transfer

Watchdog timer for system error gating recovery

Power management for clock gating control

Modem Features:

FDD 4G LTE Multi-Mode Modem

Rel. 9, Cat 4

150Mbits/s down and 50Mbits/s up

TDD (China Only) LTE

61Mbits/s down and 18Mbits/s up

1.4 to 20 MHz RF bandwith

2 x 2 downlink SU-MIMO; 4 x 2downlink SU-MIMO

IPv6, QoS

Inter-RAT capabilities with HSPA+, EDGE, and applicable backword-compatible modes

SNOW3G/ZUC cipher offload engine

4G & 3G UMTS FDD supported features

DC-HSDPA+,

Cat 24,

42Mbits/s downlink

HSUPA, Cat 7, 11Mbit/s uplink

2G GSM 850/900/1800/1900MHz

3G WCDMA 850/900/1900/2100MHZ

4G FDD-LTE

1800/2100/2600MHz

CMCC 3G/4G

EDGE, GPRS Class 12 for legacy 2G/3G networks

30+ Freq 3GPP RF bands support worldwide

Fast dormancy

ETWS

Network selection enhancements

Radio interface and baseband front-end

High dynamic range delta-sigma ADC converts the downlink analog I and Q signals to digital baseband
10-bit D/A converter for Automatic Power Control (APC)
Programmable radio Rx filter with adaptive gain control
Dedicated Rx filter for FB acquisition
Baseband Parallel Interface (BPI) with programmable driving strenght
Supports multi-band

Speech & modem and voice CODEC:

Codec (FR, HR, EFR, AMR FR, AMR HR and Wide-band AMR)
CTM
Dual-MIC noise cancelattion
Echo cancelattion & surppression
MULTI-MIC input (up to 4 MIC's)
Advanced sidetone oscilation reduction
Digital sidetone generator with programmable gain
Two programmable acoustic compensation filters
GSM quad vocoders for adaptive multirate (AMR), enhanced full rate (EFR), full rate (FR) and half rate (HR)
GSM channel coding, equalization and A5/1, A5/2 and A5/3 ciphering
GPRS GEA1, GEA2 and GEA3 ciphering
Handset mode ANC (active noise reduction)
Multi-MIC noise cancelattion
voice tracking
sound recording w/t Wind Noise Rejection

GPS:

Integrated:

GPS -

Global Positioning System USA

Galileo -

European Space Agency (ESA)

GLONASS - Russian Federal Space Agency
Beidou -

Chinese satellite navigation system

QZSS -

Japan

Quasi-Zenith Satellite System

Multi-GNSS positioning systems

improving accuracy, reliability, and availability

tri-band GPS

A-GPS with EPO Assistance, QuickGPS, Geotagging

WiFi:

dual-band 802.11a/b/g/n/ac
advanced Wi-Fi Direct and Miracast support
5 GHz & 2.4 Ghz
433 Mbit/s

IEEE 802.11ac ( becomes standard in/from 2015 )

Mobile applications now demand more bandwidth

H.265 Stream
Video and voice applications have increased the demand for pervasive bandwidth…everywhere

Wider channel support

802.11ac mandates support of 80MHz wide channels with optional 160MHz wide channels to achieve higher data rates than are achieved with 802.11n

Channel Width
# Spatial Streams
20 MHz
40 MHz
80 MHz
160 MHz
1
86 Mbps
200 Mbps
433 Mbps
866 Mbps
2
173 Mbps
400 Mbps
866 Mbps
1.73 Gbps
3
288.9 Mbps
600 Mbps
1.3 Gbps
2.34 Gbps
4
346.7 Mbps
800 Mbps
1.73 Gbps
3.46 Gbps

Denser amplitude modulation

256-QAM - four times denser than 802.11n further increasing the bit rate density achieved by 802.11ac

More spatial streams

up to eight spatial streams, further increasing the data rate for each radio.

Beamforming to fortify RF connections

increases reliability of the AP/client link

Multi-user MIMO

supports simultaneous transmissions to multiple clients and maximizes RF band utilization. Up to four distinct clients can receive data simultaneously from a single AP at full channel data rate

Bluetooth:

4.1
100 m max range
1 Mbit/s Over the air data rate

Bluetooth LE and ANT+

This allows for it to be used for general fitness tasks, medical and remote control functions, interoperable collection and transfer of sensor data as well as the integration of remote control systems such as indoor lighting, phone control, etc. Several main focuses of operation include sport, wellness, home care and remote control. It can be used for data-transfer for a number of devices:

speed sensors
cadence sensors
foot pods
power meters
activity monitors
body mass index measuring devices
pulse oximeters
position tracking
short range homing beacons (Disc Golf, GeoCaching)[6]
weight measuring devices
control of music players
control of lighting
temperature sensors
light electric
vehicle monitoring
fitness equipment
tire pressure monitor systems (TPMS)

Features:

ARM TrustZone
MediaTek ClearMotion™ technology eliminates motion jitter and ensures smooth video playback at 60fps on mobile devices
MediaTek MiraVision™ technology for DTV-grade picture quality
MediaTek CorePilot™ heterogeneous multiprocessing technology which unlocks the full power of all eight processors for outstanding performance with ultra-low power consumption
MediaTek Pump Express™

By cutting typical recharge times by up to 50% !

Pump ExpressTM technology is available in two forms to suit different battery capacities. Pump ExpressTM is designed for DC wall chargers with an output of less than 10W (5V), while Pump ExpressTM Plus is for chargers with an output of 15W or more (up to 12V).

MediaTek Multi-mode wireless battery charging supported by MediaTek's companion multi-mode wireless power receiver IC

Enables Over 600PPi on a 5-inch display

NOTE: for sdcard is recommended an class 10 sdcard

lower class than class 10 it will Lag the Device !

dual sim support with

Unlocked

Service Provider

Operating conditions:

core voltage: 1.0V

processor DVFS+SRAM tech with adaptive voltage from 0.8V to 1.15V

(typ. 1.0V; sleep mode 0.7V)

I/O voltage: 1.8V/2.8V/3.3V

Memory: 1.2V

LCM interface: 1.8V

Clock source: 26-MHz, 32.768-Khz
Well MediaTek is having BiG, BiG PROblems with the Helio SOC's.

No matter if it is X10 or X20 !




Examples:

A. The

Helio X10

original supposed to be in the form of 4 x A57 2.2 GHz + 4x A53 1.7 GHz ! But MediaTek has a lot of problems with Helio SOC so was downgraded to 8 x A53 ! So no Arm A57 !
B. The

Helio X20

has even bigger problems than Helio X10 ! So MediaTek is in deep problems, like AMD !
C. Duo of many soc's problems from MediaTek Helio, i really don't need to upgrade as my MT6752 SOC is Arm64 and it offer a lot of power, performance and quality for the next years !

MediaTek HELIO X20

vs

Hisilicon Kirin 950

Samsung Exynos 8 (8890) & Exynos 7 (7420)

Qualcomm Snapdragon 820, 810, 615 & 410

nVidia Tegra K1

Intel Atom Z3580

MediaTek 6752, 6732 & HELIO X10




NOTE:

This is ONLY

AnTuTu v5.71 !

AnTuTu 6

results are way, way higher than

AnTuTu 5

!
Differences:
Low Power Consumption NO YES
Fry an egg on case shell YES NO
Exaggerated High Price YES NO
Functions & High Performance YES / YES YES / YES+
NOTES:
A.
The HELIO X10 in Xiaomi Redmi Note 2 is Crippled by MediaTek himself !
B.
The Real HELIO X10 aka MT6795T was
2.2 GHz 4x A57 + 1.7GHz 4x A53
!
C. The
GPU PowerVR 6200 is the one who is keeping the score down !
D. Small resolution always brings higher scores !
By all means starting with MT6595, it will make the biggest impact on Qualcomm sales.
Expect losses and decline of Samsung
& others phone makers that use Qualcomm !
========================================================================
NOTE:
You can use the bellow specs as Email Question for the
Device Manufacturer Company,
to check if the device
You want to buy is an Real Smartphone or NOT !
Hi Jiayu Team,
Some questions for .. , regarding this device mentioned here .. .
Please responde with correctitude.
Thank U!
The ALL Firmare Files are/is Virus Free ?!

meaning NO spyware,trojan,backdoor on board (like Coolpad, HDC, ThL) ?

The Rear & Front Camera's & are by chance PANASONIC Lumix ?!

support in HW the OIS image stabilisation ?!

rear camera has 2 (dual,double) Flash LED'S ?!

Audio is it HiFi by DiracHD, NX maybe YAMAHA, and how is the quality ?!

has 2 (Double) Stereo Speakers, HighSound HQ ?!

Have the front "properties,home and return" touch buttons with background light?
OTG usb on the go support for (external HDD, PEN STICK, Mouse) ?

also the OS will support NTFS & exFAT format ?!
or do i have to format 1000 MB HDD to crappy FAT32 ?!
also the FAT32 can't read files over 4GB, what about that, is it not important to customers ?!

What is the SAR (Specific Absortion Rate) Level is it below 0.17 ?!

or the device will radiate us on/with high levels ?!
examples:

eMMC 5.0 internal storage, what is the REAL READ/WRITE SPEED ? (ex: 10MB/s or 400MB/s ?)
screen is plastic or does it have Gorilla Glass or AHASi Dragon Trail X Glass ?
how about Metal Frame or Full Metal Alloy Body or is it IronMan made of Plastic ?
BT 4.1 + Le + Ant+ ?
NFC, HOTKNOT ?
is bootloader unlocked for easy rom change ?
have MHL or HDMi TV/OUT via cable support with 5.1 Audio channels and also by WiFi Miracast ?
what is the Real size of Battery like 4000mha or more ?

how about

MediaTek Pump Express

™ aka

FastCharge technique (phone,battery,charger) ?
what is the REAL time for battery charging from 0%-100% ?

does it have IR port for remote controlling the air conditioner, tv, vcr, hifi, dvd and so on ?
OpenCL have all the files in /system/lib ?
does it have recording in SuperSlow Motion 480fps on 1080p ?

how about Video 30fps Encoder/Decoder with HEVC/H.265, 4K, 2K, 1080p, 720p ?

H.264, 1080p, 720p at 240fps, 120pfs, 60fps Encoder/Decoder ?

USB 3.0 SuperSpeed ?
the memory is it single channel or double channel, what is the clock in MHz ? (ex: 800mhz ?)
the modem is the same MT6630 ARM-Cortex-R4 800MHz from MT6595 ?
the GPS have support too for the Galileo, GLONASS, Beidou and QZSS with Multi-GNSS ?
the WiFi is it 5GHz, dual-band 802.11 a/b/g/n/ac ?
the dual sim are 2 micro sim only, 2 normal sim slots or 1 micro & 1 normal ?
will be REAL DOWNLOAD support from Official Website with Android 5.x and 6.x OS

or will be adopted the Produce More Devices and Support None Technique ?

screenshot of AnTuTu with info page regarding Installed SENSORS

(like Direction, G-Sensor, Acceleration, Light, E-Compass, Proximity, Gyro, Temperature, Pressure, Ambient, Relative Humidity, Linear, Rotation)!

is/are there implemented options in Android OS to calibrate & configure the SENSORS (for G-sensor, proximity and so on.....) ?

does it have Call,SMS,MAIL Notification LED and is it RGB multi-colour ?

also the LED is BiG or Small
Small can't be seen, or noticed when receiving SMS, MMS, Emails or Phone Calls !

will be support like UPDATES for fixing IMPORTANT BUGS

in GPS,CAMERA,SCREEN TOUCH or future MODEM.img Updates for compatibility ?

SDCARD support and what is the max capacity ?
is support for

2G:GSM 850/900/1800/1900MHZ

3G:WCDMA 850/900/1900/2100MHZ

TD-LTE 2600Mhz

4G:FDD-LTE 1800/2100/2600MHz ?
the rom will be good,stable and constant updated ?

(meaning if the team will HW & SW cripple deliberated from functions, functions that are already supported in SOC but DISABLED as default for us the users)

is the team going to apply the same marketing tricks:

"coming soon, when we have the......we will post it on our website, please check our news, we will email u"

or the abowe will be delayed till a new device will come out and the team will hope or don't care about their statements ?

or the team just want the users to update with a new device each year ?

(meaning that the team just want for it's users to update each year by buying a new device if possible)

the device will be heavy overpriced with 70% more than his real total per cost manufactured price ?!
Thanks .. Team, and awaiting answers......
========================================================================
Due of facts that the

MT6595

present devices are heavy FUNCTIONS CRIPPLED
ex: Meizu, Lenovo and Zopo
and for the fact that the ARMv7 will be no more updated
as the ARMv

8 aarch64

is now present
Made me switch to HELIO X10 !
MT6795
Helio X10
And HERE are the DEVICES with
MT6795
that are
SUPER OVERPRICED WITH 60%
by
HTC
HTC
B
OO
M
P
RiCE'
S
™
in Your Pocket !
BUY THEM ON YOUR OWN RiSK !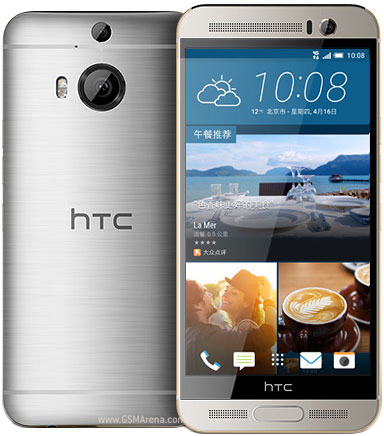 HTC One M9+ (Plus)
Price: 650 USD ?
| | |
| --- | --- |
| OS | Android v5.0.2 (Lollipop) |
| Chipset | Mediatek MT6795T |
| CPU | Octa-core 2.2 GHz |
| GPU | PowerVR G6200 |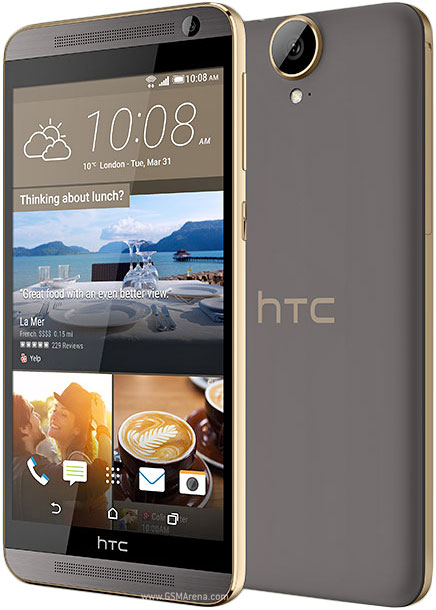 Price: 550 USD ?
| | |
| --- | --- |
| OS | Android v5.0 (Lollipop) |
| Chipset | Mediatek MT6795M |
| CPU | Octa-core 2 GHz |
| GPU | PowerVR G6200 |
Well as usual it won't take long time till a company will come with a new SOC and that will be Super Overpriced and trolling after it's price the whole, worldwide same SOC higher prices !
Meaning that after
HTC
BooM
Price's
™
You can expect All the other company makers to Higher, YES Higher their MT6795 Device(s) Price(s) !

Now HTC where is the
MediaTek Pump Express
™ ?
And HTC Really 1440 X 2560 2K Resolution with an crappy PowerVR 6200 ?!
With this GPU the 3D Graphics will LAG a Lot !

So remember the above Resolution is NOT good for 3D Content, Games.
Heavy Games Don't even expect to have over 8 FPS !
========================================================================
Here is
The World's Best Money & Value Available Device
with
MediaTek HELIO X10 aka
MT6795

Xiaomi Redmi Note 2
HELIO X10
MediaTek MT6795T 2.2GHz 8x A53 ARMv8 aarch64
2 GB + 32 GB eMMC 5.0
(110MB/s Read / Write 12 MB/s

bad speed

)
irDA for remote controlling the TV, HiFi, Air Conditioning and so on
Xiaomi Battery Fast Charge 1.8A
0% to 100% in 109 minutes !
Xiaomi Redmi Note 2
already did and will make other phone company to fall down !
Trusted and Real Review by Edi:
Be sure to use some wisdom in today's days.
The economy has been forced to grow with spending in mind, spending on everything.
By spending every time, U eventually will get with a bunch of useless junk(s), and none of them will be enough or mature.
That's the reason as the Company's are doing this with purpose to take Your money on overpriced "co-pro-ducks" and sell You almost nothing.
Of course this might be hard to see as the mind being programmed by excessive publicity and market domination, it is quite impossible to realise that many fakes are selling as good's.
Ok let's take an example, the MT6595 SOC by MediaTek.
This SOC is very powerful, with many, many functions and extended functions that makes MT6595 powerful.
Now some, almost all phone company makers will decide already that You the DAILY USER and their CUSTOMER will NOT NEED all of the powerful functions to be all ENABLED and WORKING.
So the phone company's will CRIPPLE from MT6595 TRUE POTENTIAL an amount of his STRENGTH like/in % (procentage values) of 40%, 50% even 60%, and funny it will sell it as 100% with the same overpriced price.
Well You will be happy that you have a MT6595, but also You WILL Discover or NOT in time that the MT6595 that You have is working without a percentage of 40%, 50% heck yes even 60% in MiNUS......
So You will still be content that You own a MT6595 YES but CRIPPLED......
Think About It......
Now back 5 YEARS AGO ONLY 1%, 2% USERS NOTICED of this TRICK that Many Company's are LYING.
Well TODAY'S DAYS this percentage of 1% and respective 2% has GROWN to 5% till 15% and that is GOOD and BEST as the DAILY USER is/has OPENED HIS EYES AND MIND to see that he/she is/are been fooled by Company's so called "co-pro-ducks" (This is applied WORLDWIDE).
Now many people are asking additional info's before purchasing something, as they being fooled in the past...... now double care before buying something is the THE KEY TO WISDOM.
Have a Happy Shopping......